The Region's Leading Rebar Fabricator
Every project deserves the highest quality product, attention to detail, and continuous support from their material suppliers.
We are dedicated to providing accurate estimates, quality detailing, and timely fabrication/delivery to help our customers have a successful project.
We prepare each estimate utilizing the most current estimating software. Our detailing experts utilize AutoCad, Microstation, and software created by Applied System Associates (aSa) to deliver cutting-edge placing drawings for each project to ensure you have exactly what your project requires. We are equipped with shear lines, automatic and manual benders to cut and bend our stock rebar, ensuring that we can meet your job-specific needs. We will give you and your project the attention and support you deserve throughout the process.
Providing rebar fabrication for 24 years and counting!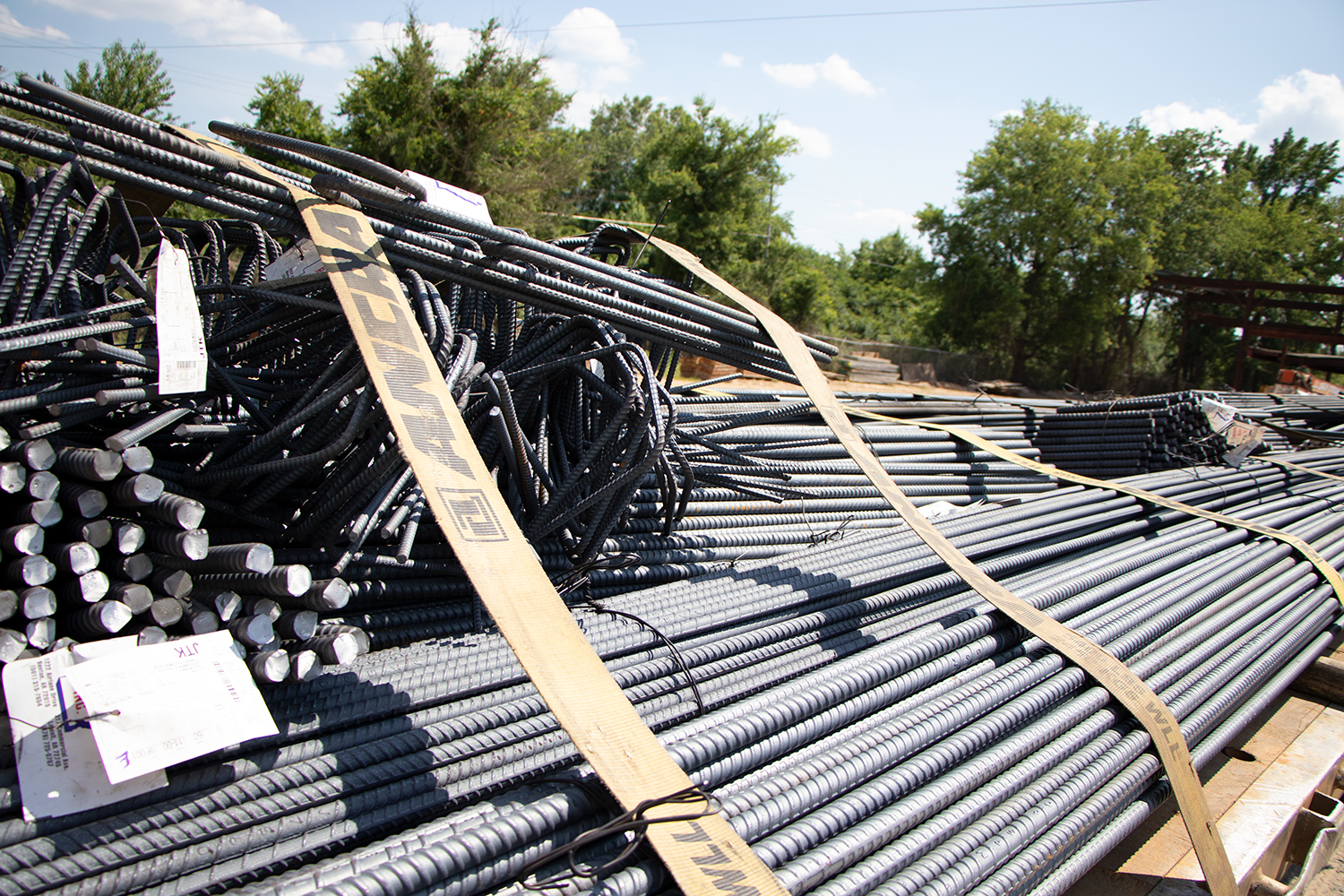 Grade 60 reinforcing steel (rebar) in sizes from #3 through #11 (#14 and #18 rebar are available through special order).
Weldable (Grade A706) rebar in select sizes, smooth rounds in sizes ½" through 1¼" cut to length, various specifications of wire mesh, bar supports, mechanical couplers, and numerous other concrete-related products.
We stock rebar in 20, 30, and 60-foot lengths.
Bar coatings, (epoxy, galvanized, stainless), and various rebar grades are also available.
Operated By Trained Professionals
We take every project seriously, which is why Darragh Rebar Fabrication has invested time and energy into rigorous training programs for all employees, and state-of-the-art computer software to ensure that every bend and every cut is precise. We also invest in continued education to stay updated on all current and future industry best practices. We ensure fully DOT complaint service.